Explore
Living lives filled with purpose, starting with a focus on health.
Acerola Cherry
By Christian Baker | December 10, 2019
Botanical name: Malpighia emarginata

Background

Acerola cherries aren't the same as regular cherries. They're a cherry-like fruit produced by a small shrub native to Central America, South America and Mexico, unrelated to the common cherry tree. Also known as West Indian cherry, Barbados cherry and wild crepe myrtle.

Acerola cherries can be eaten in the same way as normal cherries, although they have a distinctly sour flavour. This is due to their extremely high vitamin C content – one of the highest of any fruit – alongside an impressive array of complementary nutrients.

Features and benefits

Acerola cherry is most famous for its vitamin C content. Unlike synthetic forms of vitamin C which offer an isolated form of ascorbic acid, natural forms of vitamin C contain a spectrum of synergistic compounds that enhance absorption and effect.

The bioavailability of synthetic vitamin C has recently come into question (Carr and Vissers, 2013), which is extra incentive to look to natural sources.

Besides vitamin C, acerola cherry offers a range of nutrients such as vitamins A, B, B1, B2 and B3. Like many fruits, colourful pigments that promote good health such anthocyanins and carotenoids are also present.

This unique combination of vitamin C and beneficial plant compounds may offer:

→ Enhanced immune function
Vitamin C is crucial for the production of healthy white blood cells.

→ Improved skin health
Vitamin C is necessary for collagen synthesis.

→ Anti-ageing benefits
Including positive effects for appearance, cognition, degenerative disease and cancer prevention.

→ Strong antioxidant activity
Phytochemical compounds have been shown to scavenge free radicals.
Acerola cherry may support:

✔ Cardiovascular function
✔ Seasonal allergies

✔ Healthy metabolism and weight loss

✔ Decreased symptoms and severity of the common cold

Dosage and safety

There is no standard dose for acerola cherry and recommendations vary based on age, weight and health condition.

Acerola cherry is generally considered safe, though the high vitamin C content may cause gastric distress and/or diarrhea when taken in excess.

Caution is advised for those taking blood thinning or hormone medications, as well as patients with gout or kidney stones (which can be aggravated by vitamin C).

Conclusions

Like many natural remedies, the health benefits of acerola cherry lack adequate scientific consensus. However, the high content of natural vitamin C plus beneficial nutrients and plant compounds offer vital clues (and preliminary support for) its role in healthy ageing, immune function, disease prevention and general wellbeing.

References

Carr, A. and Vissers, M. (2013). Synthetic or Food-Derived Vitamin C—Are They Equally Bioavailable?. Nutrients, 5(11), pp.4284-4304.

NAGAMINE, I., AKIYAMA, T., KAINUMA, M., KUMAGAI, H., SATOH, H., YAMADA, K., YANO, T. and SAKURAI, H. (2002). Effect of Acerola Cherry Extract on Cell Proliferation and Activation of Ras Signal Pathway at the Promotion Stage of Lung Tumorigenesis in Mice. Journal of Nutritional Science and Vitaminology, 48(1), pp.69-72.

Motohashi, N., Wakabayashi, H., Kurihara, T., Fukushima, H., Yamada, T., Kawase, M., Sohara, Y., Tani, S., Shirataki, Y., Sakagami, H., Satoh, K., Nakashima, H., Molnár, A., Spengler, G., Gyémánt, N., Ugocsai, K. and Molnár, J. (2004). Biological activity of barbados cherry(acerola fruits, fruit ofMalpighia emarginata DC) extracts and fractions. Phytotherapy Research, 18(3), pp.212-223.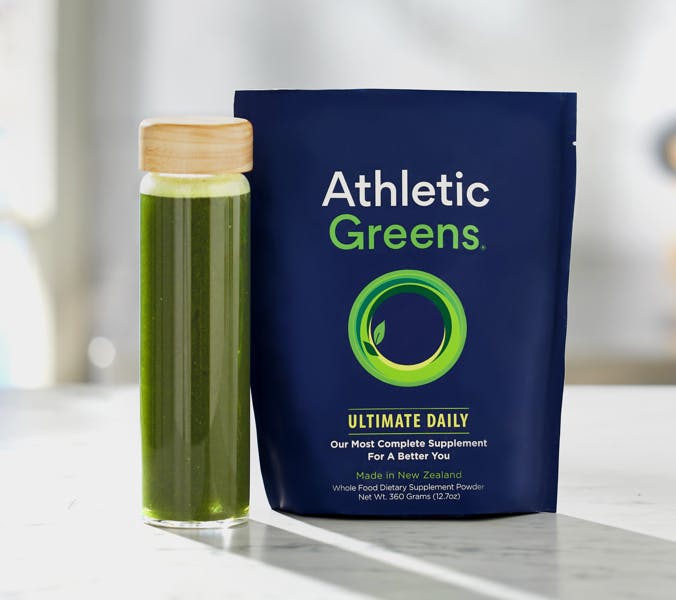 Athletic Greens Ultimate Daily
30 day supply of 12g servings
75 proven ingredients
Comprehensive nutritional support
Buy Now